Free Tutorial Assistance for selected STEM courses. Supplemental Instruction can help with the instructional gap/assistance needed during this virtual educational format. Besides improving your knowledge and potentially your grades, there are other financial benefits for coming to SI. Click HERE to learn more.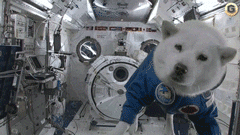 Academic, Career, and Transfer Counseling
Advising in these three categories is available to you as a STEM student at BCC. Coming to see a STEM counselor can also help you pay for your textbooks for the next semester. Click HERE to see how that can be accomplished.
Math and Science Walk-In Center
The Math and Science Walk-In Center (MSWIN) offers tutorial support in a collaborative setting. The flow of academic interaction among students and tutors allows for reciprocal learning. Therefore, students find the collaboration with their peers motivating.
---
Active STEM Services & Contact Information
https://drive.google.com/file/d/15SwDsC47PVXixVSBXqsakyz_x_QKMKy6/view?usp=sharing